QA Automation [JS]
Any City
Requirements:
Creates detailed, comprehensive and well-structured test plans for front-end features.
Vets designs for usability and compliance pre-development. Wears the end user hat and asks intelligent questions/writes solid test cases.
Estimates, prioritizes, plans and coordinates testing activities, including assisting the team with development estimates and release cadence.
Designs, develops and executes automated test suites (acceptance, performance, regression, load, compliance, security and other suites) for the Web and mobile-Web front-ends.
Identifies, records, documents and tracks bugs from inception through fix release.
Acts as a liaison with internal teams (e.g. designers, product managers, other product engineering teams) to identify new system requirements in addition to vetting user stories during design/prototyping.
Debugs production issues and reproduces said issues in staging/pre-production environments.
Tracks QA metrics such as feature test coverage, open defect counts, production error rates, etc.
Stays up-to-date with new testing tools and test strategies.
Performs exploratory and regression as needed to validate changes or debug issues with automated tests.
Will be pluses:
Experience with mobile device testing.
Experience with Appium, Robotium, XCUITest, Google Firebase Test Lab, or other mobile testing frameworks/paradigms.
Experience testing web application front ends/websites.
Web design experience a large plus.
Experience with automation paradigms for web applications (Selenium, Cucumber, Typescript, WATIR, or similar).
Experience with compliance testing on front ends (508, WCAG 2.0, or similar).
Experience with UI/UX testing/vetting.
Background in design is a plus.
Experience with distributed source control (Git, Mercurial, or similar).
Experience using Atlassian stack (Jira/Confluence).
Experience managing "lots" of test hardware/devices, including SauceLabs.
Game industry experience a large plus.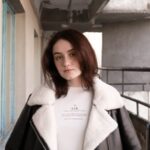 Alina Ralcevich