Founded in 2008, Solbeg provides premium quality IT services to customers across the globe. With extensive technological expertise and wide experience across industries, we develop high-end solutions, helping companies optimize business processes, boost performance, and thereby achieve strategic goals.

We are looking for a Second Line Support Analyst to join our rapidly growing Team. IT help desk specialists provide technical support and troubleshooting services to end users who need assistance with setting up or running our applications ensuring users get maximum benefits from them.
Responsibilities:
Providing support to end-users, including procedural documentation and relevant reports.
Troubleshooting current issues and providing work arounds to end-users.
Providing guidance on how to set up an application or resolve set up issues.
Reporting bugs to developers.
Investigating application logs.
Supporting the roll-out of new features.
Verifying bug fixes or new features after release.
Requirements:
Level of English: Upper Intermediate (both written and oral) / Advanced or Fluent.
Advanced Computer user.
Desire to learn and help others.
Good Communication skills.
Preferred Experience:
Previous experience as IT technical support specialist or QA.
SQL knowledge.
Skills:
Good understanding of how software and operating systems work.
Up-to-date technical knowledge.
Excellent listening and questioning skills, combined with the ability to interact with clients to
establish what the problem is and explain the solution.
Establishing a good working relationship with customers and other professionals, such as
software developers.
Good analytical and problem solving skills.
The ability to think logically and attention to details.
The ability to prioritize your workload.
We provide:
Modern office on Av. Dr Luis Alberto de Herrera 1248.
Flexible Schedule: Hybrid Work Format, Office Work.
Training and development.
Mentor support.
Corporate library.
International projects.
Language courses: English.
Corporate events.
Team building.
Gifts.
Charity events.
Great place to work.
Benefits:
Private healthcare.
Sport subscription.
Sick Days a year, extra days off for special events.
Payments on birthday and special occasions.
Employee referral program.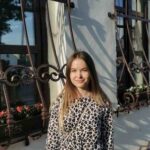 Hanna Haurylchyk