Founded in 2008, Solbeg provides premium quality IT services to customers across the globe. With extensive technological expertise and wide experience across industries, we develop high-end solutions, helping companies optimize business processes, boost performance, and thereby achieve strategic goals.

We are looking for a .NET Developer to join our rapidly growing team.Our project is a platform for facilitation and management in big and huge companies. Apple, Levi's, Nike, H&M, Columbia, Gucci, Swarovski, Walmart, Lego, Adidas, Aldi, Biedronka and 250+ more brands are using our platform.
In our office 100+ people are working on this project. Everybody works in a team of only around 10 people (6-8 Developers, 2-3 QA, Team lead) having its own area of responsibility in the project.
Requirements:
1+ years' experience in C#, .Net or .Net Core.
ASP.Net MVC.
SQL.
WebAPI.
HTML, CSS, Bootstrap, JavaScript, jQuery.
Nice to have:
T-SQL, EF, LINQ to SQL.
MS SQL Server.
Azure, Cosmos, Azure table storage.
MS IIS, Web app service.
JavaScript Framework (React, Knockout).
Teamcity, Octopus.
Redis, Elastic.
If you have no experience in some of the 'nice to have' areas you will be able to get it while working on our project.
We provide:
Modern office on Av. Dr Luis Alberto de Herrera 1248.
Flexible Schedule: Hybrid Work Format, Office Work.
Training and development.
Mentor support.
Corporate library.
International projects.
Language courses: English.
Corporate events.
Team building.
Gifts.
Charity events.
Great place to work.

Benefits:
Private healthcare.
Sport subscription.
Sick Days a year, extra days off for special events.
Payments on birthday and special occasions.
Employee referral program.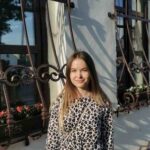 Hanna Haurylchyk